We have all and much more!
Take advantage of our expertise in cultivating trust, credibility, and brand excellence by joining us today!
With years of expertise, we have navigated diverse industries, tackling reputation challenges head-on. Our strategies aim at combating negative reviews, online rumors, and unfair accusations.
Work with us to identify the best approach to reputation management, ensuring your brand is seen in the best light.
Upon signing up with us, we diligently monitor, curate, and enhance your online presence to convey a positive image that resonates with your audience, ensuring you a secure digital reputation.
Rest assured with our online reputation management services! We will help you shape a trusted and influential image.
Our data-driven approach, proactive
strategies, and commitment to client success make us an ideal partner to safeguard your brand's online reputation. Let our services help you stand out!
We provide numerous ORM services such as monitoring, analysis, and reporting to protect your brand's reputation.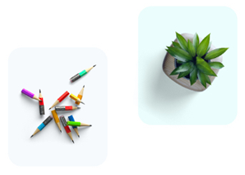 Monitoring Reviews
We track, monitor & push negative content.
Mitigating Comments
We provide regular reports showcasing positive growth.